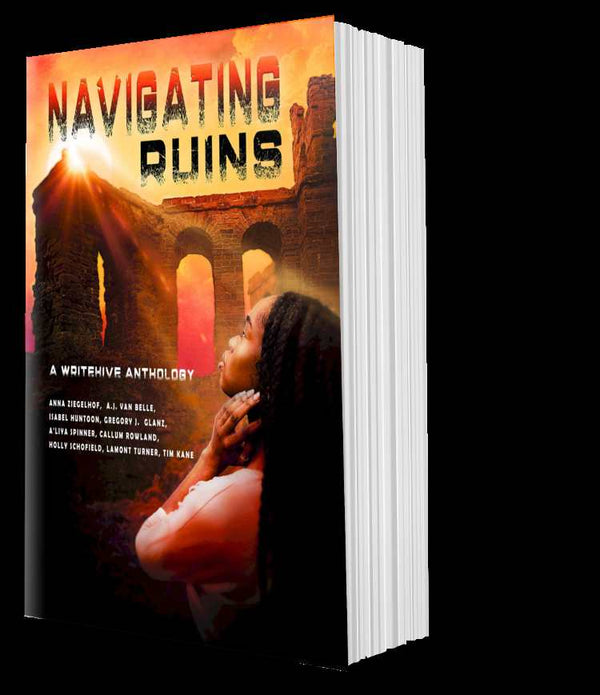 Change doesn't happen overnight. It starts as a whisper before it crescendos into a roar. One event, one decision becomes the catalyst to change life as we know it. And then we must deal with the consequences. 
In this collection, we have ten stories about navigating those ruins to regroup, rebuild, renew. In the rebuilding process sacrifices must be made, reparations must be given, histories must be rewritten. We must do the future justice with our actions.
Featured stories:
What You Sow by Holly Schofield
Wolf in Sheep's Clothing by Tim Kane
Tooth and Claw by Anna Ziegelhof
The Scrap Pile by Lamont A. Turner
Automaton Vale by Callum Rowland
God of the Supine Obelisk by Gregory J. Glanz
Light Keeper (Atsvsdv ugasedi) by A'liya Spinner
Leave Nothing to Chance by Anna Ziegelhof
Astromancy at the End of the Universe by Isabel Huntoon
A Billion Paper Stars by A. J. Van Belle
Returns Policy
We have a 30-day return policy, which means you have 30 days after receiving your item to request a return.
For more information about our return policy, please see our return policy page.
Shipping
All orders are processed within 2 to 3 business days (excluding weekends and holidays) after receiving your order confirmation email. You will receive another notification when your order has shipped. Due to the pandemic, there may be a delay that is beyond our control. Please order early for any approaching holidays as high volume can cause delivery delays.
Shipping Charges for your order will be calculated and displayed at check out. INTERNATIONAL SHIPPING We offer international shipping for most products. Some products may not be available in your country.Shipping charges for your order will be calculated and displayed at checkout. Estimated delivery for international shipping may be up to 21 business days.Your order may be subject to import duties and taxes (including VAT), which are incurred once a shipment reaches your destination country. Inked in Gray Press is not responsible for these charges if they are applied and are your responsibility as the customer.